Effective Seasonal Marketing Strategies
Our training will equip you with the tools to harness the power of seasonal marketing and leave a lasting impression on your audience.
Live Event
Jul 27
9-10 PST
Boost your sales all year round
Are you ready to capitalize on the power of seasonal trends and boost your business?
Designed to help businesses capitalize on annual trends, this power-packed course will provide you with actionable insights, proven techniques, and the skills needed to boost your sales and increase brand visibility throughout the year.

Don't miss out on the chance to take your business to new heights with seasonal marketing.

In this interactive, 1-hr. training event, you will learn:
What is seasonal marketing
How to identify key seasonal trends and opportunities unique to your industry
The best practices for creating a cohesive, targeted marketing campaign for each season
How to create a seasonal marketing calendar based on predicable specials, events, etc.
Empty space, drag to resize
Lesson Timestamps
00:03:52 "Seasonal marketing: connecting with customers creatively."

00:07:24 Timing of training for effective seasonal offers.

00:16:26 Everyone wants a deal, but balance is key. Explore promos and learn from them.

00:27:58 User-generated content is an effective marketing strategy that involves getting people to share their experiences on their own platforms.

00:36:03 Planning and launching take time

00:42:12 Knowing your clientele helps identify seasonal opportunities.

00:50:38 Plan, prioritize, execute, track for effective marketing.

00:58:00 Anticipating cycles, offering services to help businesses.

01:02:20 Promos don't always have to be discounts.


👋 I'm Jen McFarland.
I'm the Founder of Women Conquer Business. We help businesses make exceptional marketing decisions with courses, consulting, and content.

Our focus is on small, service-based businesses. Why? Because when you're small it's harder to get your hands on high-quality marketing support and information.

I'm an MPA with more than 20 years of training, teaching, and executive experience in leadership, project management, and digital marketing.

In a previous life, I led large-scale public sector projects for the City of Portland, affecting more than 50,000 businesses. ... Including boosting web traffic by 250%!

Today, I pour my heart and soul into Women Conquer Business. I am 100% THAT marketing nerd who just plain loves helping people solve their hairiest problems.

In summary: I am an uber-nerd who loves dad jokes and helping leaders find more joy in their work.

I am approachable, I am a goofball, and I swear on my right eyeball that I will NEVER get judgy or sanctimonious on you.

No matter how "simple" your issue may be, or how long you've struggled to conquer it.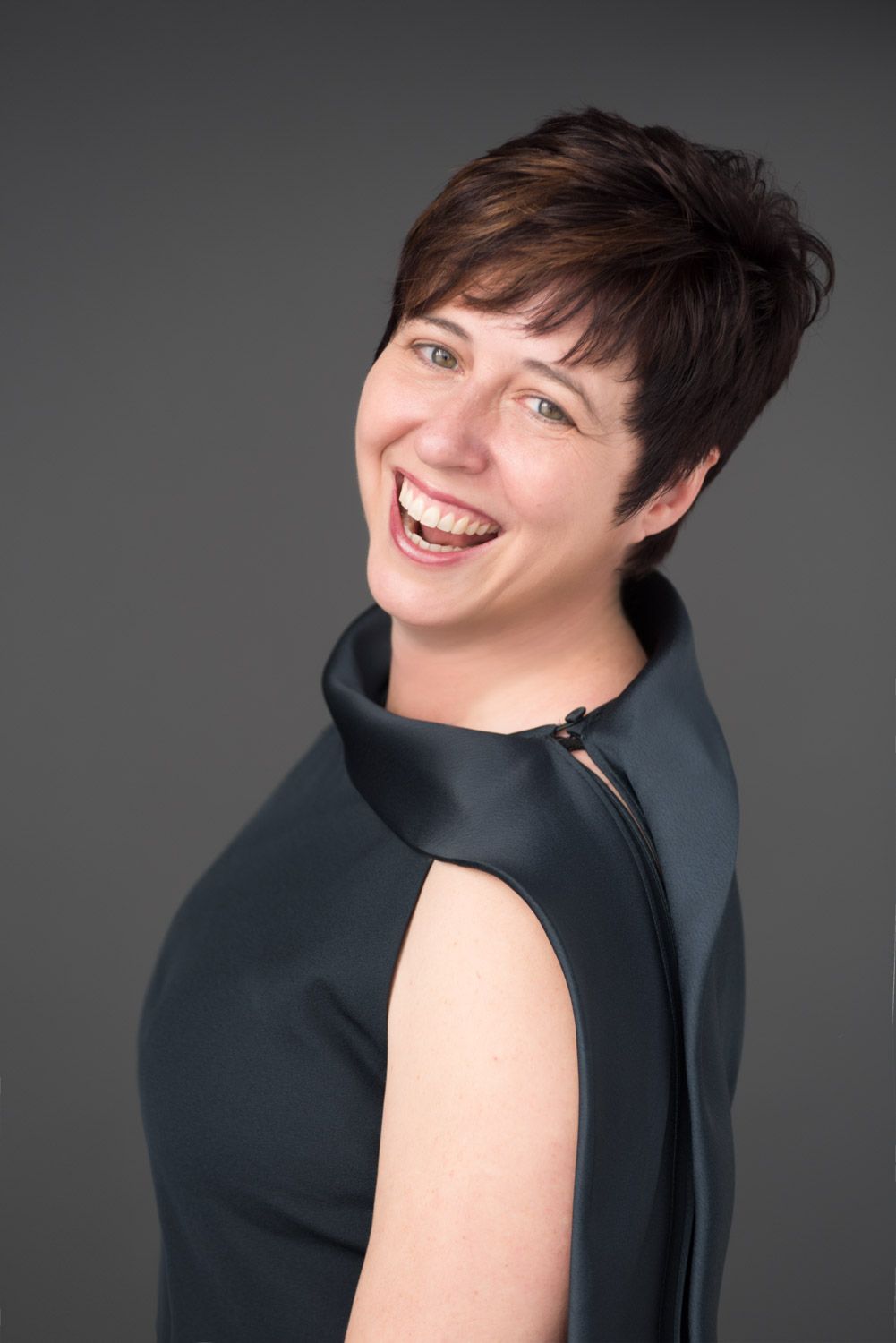 Jen McFarland, MPA
Empathic Marketing Expert