Easy SEO for Busy Solopreneurs
Learn how to improve your business's search visibility and drive more of your ideal customers to your business.
Materials
1 hr. video
Slide deck
Learn to Improve Search Visibility from an SEO Pro
You've heard of search engine optimization (SEO), but what the heck is it? Why is all the information so confusing?
Because there's so much misinformation "out there" about what helps you rank and what doesn't.
Who has time to keep track of it all?
That's my job, not yours.
As a busy solopreneur, finding the time to optimize your website for search engines can be challenging.
But with the right strategies and tools, SEO doesn't have to be a daunting task.
Learn how to improve your business's search visibility and drive more traffic to your business.
The easy way.

Here's what's inside:
What SEO is and why it's essential for your business

How to find the best words to describe your business and services to attract your ideal audience (that will also help you bubble up in search)
Simple and effective website updates you can make to improve your website's ranking
Actionable steps to move you forward
👋 I'm Jen McFarland.
I'm the Founder of Women Conquer Business. We help businesses make exceptional marketing decisions with courses, consulting, and content.

Our focus is on small, service-based businesses. Why? Because when you're small it's harder to get your hands on high-quality marketing support and information.

I'm an MPA with more than 20 years of training, teaching, and executive experience in leadership, project management, and digital marketing.

In a previous life, I led large-scale public sector projects for the City of Portland, affecting more than 50,000 businesses. ... Including boosting web traffic by 250%!

Today, I pour my heart and soul into Women Conquer Business. I am 100% THAT marketing nerd who just plain loves helping people solve their hairiest problems.

In summary: I am an uber-nerd who loves dad jokes and helping leaders find more joy in their work.

I am approachable, I am a goofball, and I swear on my right eyeball that I will NEVER get judgy or sanctimonious on you.

No matter how "simple" your issue may be, or how long you've struggled to conquer it.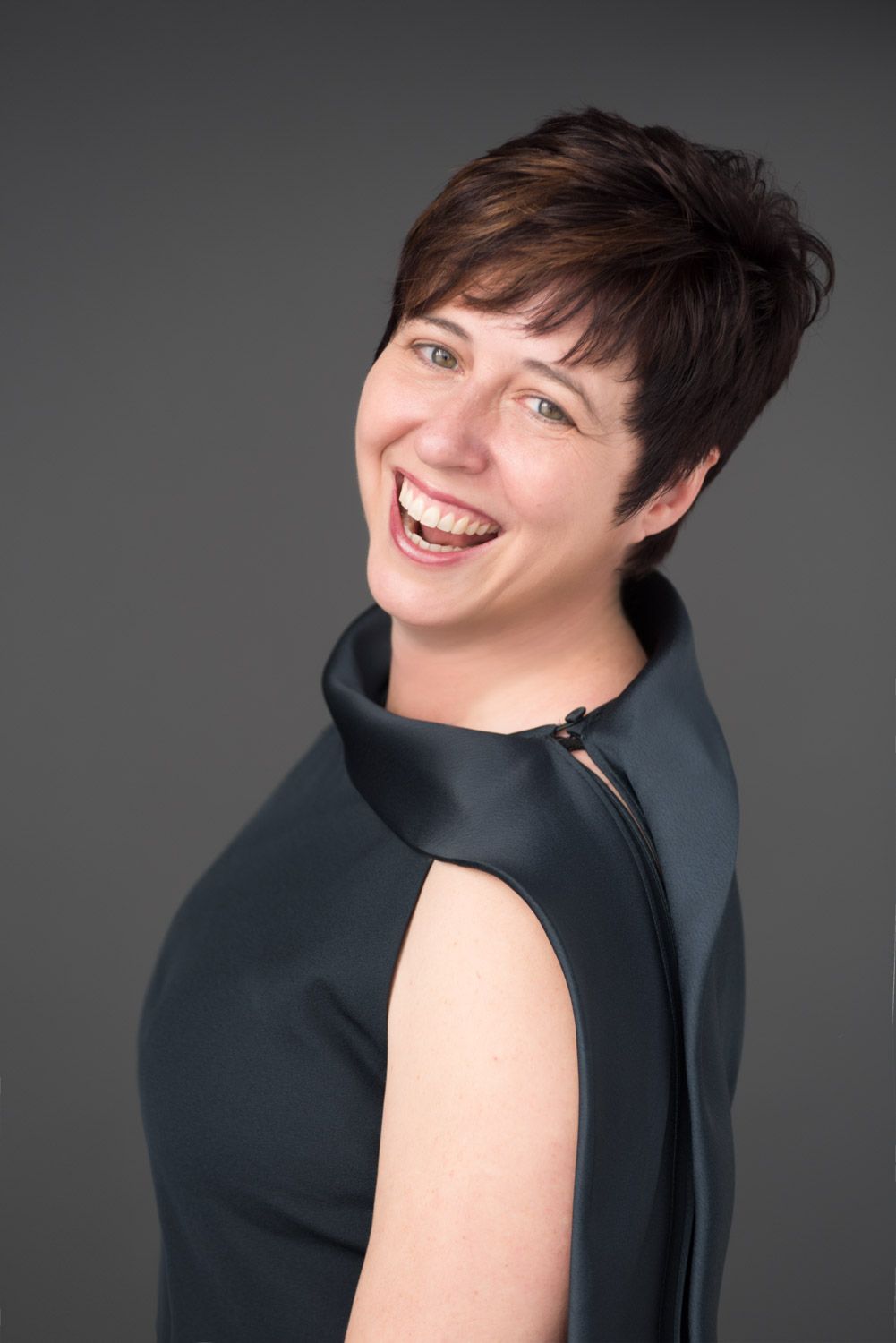 Jen McFarland, MPA
Empathic Marketing Expert