3 Big Mistakes Podcasters Make
It's hard balancing a business, podcasting, and marketing. Look at your podcast differently before you burn out.
How to Adjust Your Marketing Strategy to Save Your Sanity (And Your Business)
You don't need a HUGE audience or a Facebook Group to succeed.
Originally a free gift to She Podcasts Live 2021 attendees, we're releasing this as a free course.
Who is this for?
Business owners who have (or want to have) a podcast
What you'll learn
3 Big Mistakes Podcaster Business Owners Make.
3 Simple Steps to Improve Your Podcast + Business Relationship.
4 Things to Include in Every Episode.
Why This Approach Creates Less Stress and More Joy.
Why you need to look at your podcast differently.
Putting your podcast in its place (so it can support your business).
Additional details
Instructor: Jen McFarland (podcasting since 2018)
Class Length: 2 videos, 41 min + Workbook
Category: Marketing, Podcast
Level: Beginner (no technical knowledge needed)
Downloadable resources: 16-page workbook
👋 I'm Jen McFarland.
I'm the Founder of Women Conquer Business. We help businesses make exceptional marketing decisions with courses, consulting, and content.

Our focus is on small, service-based businesses. Why? Because when you're small it's harder to get your hands on high-quality marketing support and information.

I'm an MPA with more than 20 years of training, teaching, and executive experience in leadership, project management, and digital marketing.

In a previous life, I led large-scale public sector projects for the City of Portland, affecting more than 50,000 businesses. ... Including boosting web traffic by 250%!

Today, I pour my heart and soul into Women Conquer Business. I am 100% THAT marketing nerd who just plain loves helping people solve their hairiest problems.

In summary: I am an uber-nerd who loves dad jokes and helping leaders find more joy in their work.

I am approachable, I am a goofball, and I swear on my right eyeball that I will NEVER get judgy or sanctimonious on you.

No matter how "simple" your issue may be, or how long you've struggled to conquer it.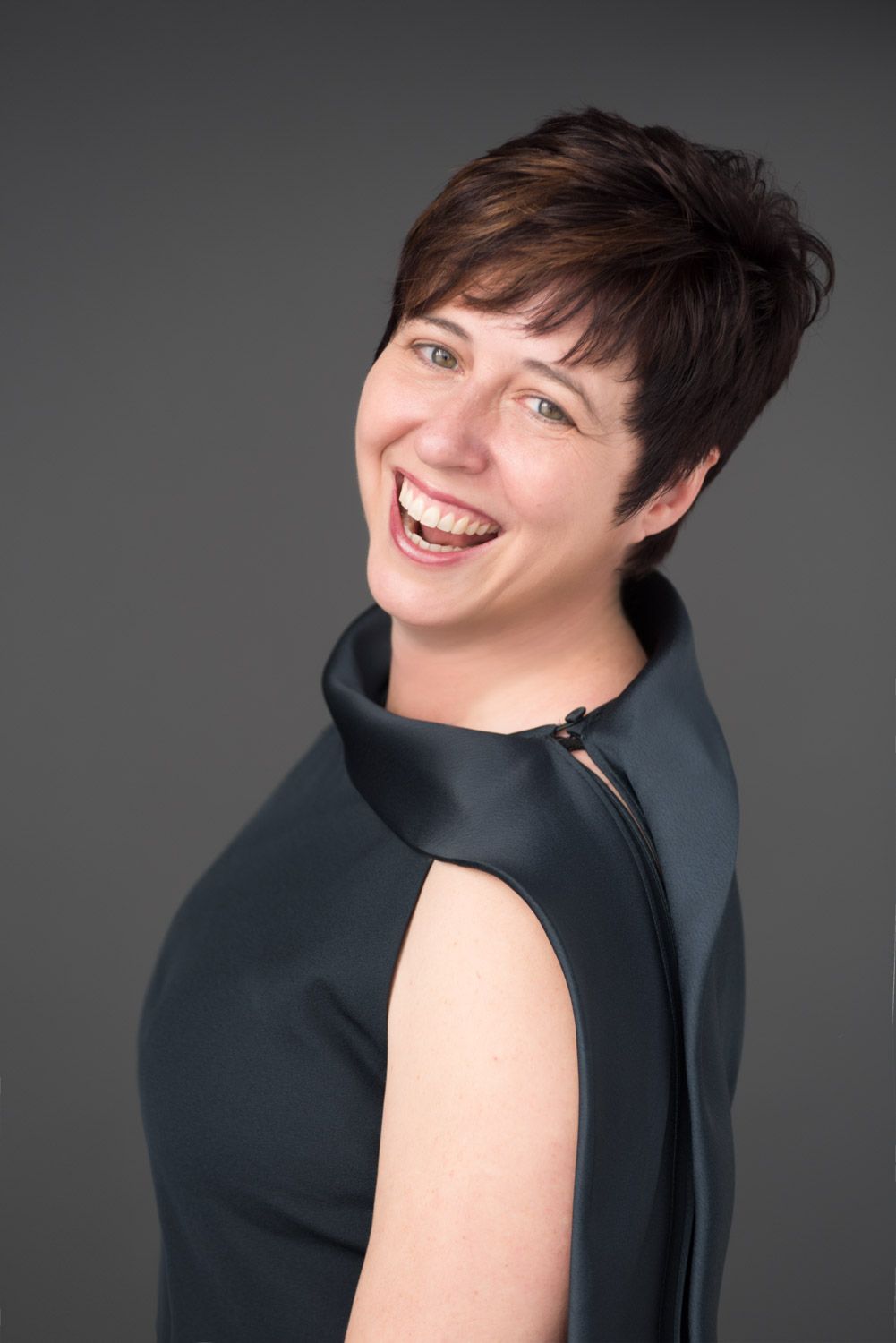 Jen McFarland, MPA
Empathic Marketing Expert