Join Our Strategic Marketing Membership and Boost Your Business Now
Cut Through the Noise
Most small businesses are contacted 25x/mo. with a marketing offer (and that's just calls!). We help you cut through the noise and find what's right for YOU.
Set Strategic Priorities
When you're being BOMBARDED with marketing offers (some of which are false) and running a business, it's hard to set priorities. Learn what's most important and how to take action.
Build Marketing Muscles
Great marketing comes from practice. Our interactive, engaging lessons and events give you time and space to create essential marketing building blocks — helpful whether you're hiring someone or not.
Who is this for?
Our sole purpose in building this group is to help you build your business using sustainable, business-building strategies. We want you to boost sales and visibility NOW, while building a strong foundation for the future.
Service-based businesses
Marketing is a broad, multi-disciplinary practice. We are zeroing in on helping coaches, consultants, healers, mentors, photographers, and other service-based businesses.
Visionaries + action-takers
Our passion is helping visionaries who've been dismissed or disrespected, overcharged or underserved, searching for better support. BUT you have to be willing to peek down from the clouds and try. Even the smallest steps can make a big difference when it comes to visibility.
Business builders
We teach data-informed, results-oriented marketing strategies and tactics. I'm NOT a one-trick pony or sleazy bro marketer. We all want to grow. This group is for serious business builders who know sustainable growth takes time and effort.
Empty space, drag to resize
Trusted by the best in small business growth and development Your Guide: a Trusted, Empathetic Marketing Expert (20 yrs experience)
If you're struggling to balance digital marketing with running your business, I've got you.

I specialize in assisting entrepreneurs and small business owners to streamline their marketing strategy and processes and amplify their impact.

I use my extensive business systems experience and project design know-how, to dramatically transform your marketing from a time-suck, mysterious money pit, into a primo business-building asset.

Think of me as your ever-patient, empathetic, and resourceful marketer who geeks out on helping you to find and use the right strategies to bring your stretch business goals within arm's reach.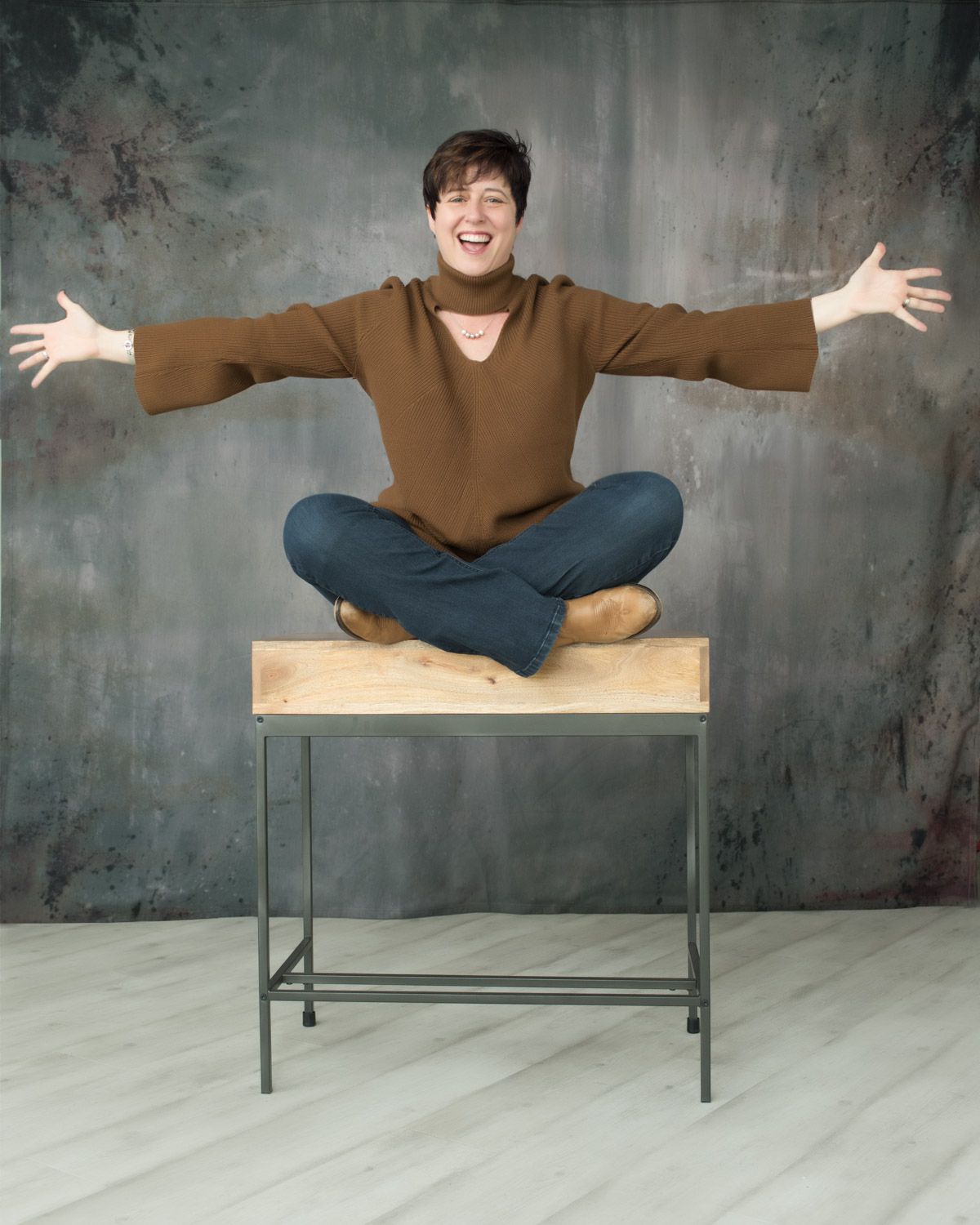 "Together, we're building a community that's more expansive in its thinking."
Jen McFarland, MPA
Empathetic Marketing Expert
Founder, Women Conquer Business
If you believe small businesses deserve the same advantages as big corporations, welcome.
This is a safe space for women and LGBTQIA+ founders with service-based businesses to get help with ANYTHING that's holding them back.

It's a haven for visionaries who've been dismissed or disrespected, overcharged or underserved, and are searching for better support.

It's a sanctuary for entrepreneurs who've been buried under mountains of can'ts, shouldn'ts, and don'ts.
Don't Miss Out on Monthly Marketing Themes
Immerse Yourself in Key Concepts Today
Our secret sauce is teaching essential marketing concepts simply, making them both accessible and doable regardless of your business stage or comfort level. Here's what a typical month in the membership looks like:
Live Events
We have two types of live training options: deep-dive and marketing shortcuts. All replays are available to members. We explore what the ins-and-outs of a particular topic (e.g., social media, search engine optimization, etc.) and give you an opportunity to roll up your sleeves and explore.
Group Coaching
These Ask-Me-Anything sessions are where the magic happens. Stuck on something? Have a burning question? Want to learn from the community? These once a month, one-hour sessions will get you over unstuck and ready to conquer the world.
Self-Paced Courses
We have almost 30 courses plus a resource library and private podcast with audio-only lessons.
Community Chat
No, we don't have a Facebook Group (ew!), but we do have a members-only space for discussing courses, sharing wins, and getting to know each other. Woot!
\Learnworlds\Codeneurons\Pages\ZoneRenderers\CourseCards
See What Our Clients Have to Say
Tech Fairy & Authentic Marketing Coach
Jen is the best combination of business operations strategist, badass tech fairy, and common sense, authentic marketing coach. Her content—which is aimed at small businesses, solopreneurs—is fun and clear, and best of all, actually makes a difference to your bottom line. Check out her courses and monthly events!
Laura Rowe, The Vital Spirit
She Gives More Than Expected
I love working with Jen because she always gives more than expected. For every question I have or challenge I face, Jen delivers spot-on helpful advice to make my business and my life better. We shouldn't have waited so long to get her expert advice!
Shelley Carney, Live Streamer
Useful and Practical Suggestions
Jen is a wonderful resource for women in business! Whether it's helping to figure out website issues, structuring systems for working with clients or getting your business out there, or just supporting your business ideas with useful and practical suggestions, Jen is there to help. Jen is soooo knowledgeable - I can't say enough good things about her!
Dr. Marci Koski, Feline Behavior Solutions
Listens Keenly with Empathy
Her humble yet clear approach gives you and your team complete confidence that you are in safe hands with the precious asset of your marketing engine. Rather than show you a rigid schedule fit with a rigidly assigned strategy and set of tactics, she listens keenly and with empathy to your needs and situation before giving sound and stress-reducing advice. Her depth of knowledge gained from decades of hard work and experience is an asset that any smart entrepreneur would want to have in his or her team.
Sunil Bhaskaran, Global Business School