Empty space, drag to resize
marketing membership for service-based businesses
Marketing and Growth Made Easy:
Boost Your Business and Your Confidence
The Strategic Marketing Membership is your SAFE SPACE for working on your business, not just in it.
Top 3 Reasons Why You Should Join Our Strategic Marketing Membership
You're Tired of Feeling Confused
Most small businesses are contacted 25x/mo. with a marketing offer (and that's just calls!). We help you cut through the noise and find what's right for YOU.
You're So Busy You Don't Know Where to Start
When you're being BOMBARDED with marketing offers (some of which are false) and running a business, it's hard to set priorities. Learn what's most important and how to take action.
'Spray and Pray' Marketing Isn't Working
Great marketing comes from strategy and practice. Our interactive, engaging lessons and events give you time to create essential marketing ideas — helpful whether you're hiring someone or not.
Who is this for?
Our sole purpose in building this group is to help you build your business using sustainable, business-building strategies. We want you to boost sales and visibility NOW, while building a strong foundation for the future.
Service-based businesses
Marketing is a broad, multi-disciplinary practice. We are zeroing in on helping coaches, consultants, healers, mentors, photographers, and other service-based businesses.
Visionaries + action-takers
Our passion is helping visionaries who've been dismissed or disrespected, overcharged or underserved, searching for better support. BUT you have to be willing to peek down from the clouds and try. Even the smallest steps can make a big difference when it comes to visibility.
Business builders
We teach data-informed, results-oriented marketing strategies and tactics. I'm NOT a one-trick pony or sleazy bro marketer. We all want to grow. This group is for serious business builders who know sustainable growth takes time and effort.
Empty space, drag to resize
Trusted by the best in small business growth and development Empty space, drag to resize
Who this is NOT for
People looking for black-hat, too-good-to-be-true marketing tips (we don't do that).


In fact, that's why I built this membership.
I'm SO TIRED of hearing stories about good people with
great ideas (just like you!), feeling overwhelmed and misled.
Sleazy Bro Marketers
We aren't offering any get rich quick schemes. You can find that for free all over the Internet (not recommended).
One-Trick Ponies
I'm a professional marketer with a depth and breadth of knowledge. You are not learning one 'right way' based one person's experience. Rather, you're benefiting from 20+ years of marketing experience (in-house and consulting).
Information Collectors
Our courses are short, with weekly events so you can implement the strategies and ask questions. We're here for action-takers (no matter how imperfect!), not the download and dash crowd.
👋 I'm Jen McFarland.
I'm the Founder of Women Conquer Business. We help businesses make exceptional marketing decisions with courses, consulting, and content.

Our focus is on small, service-based businesses. Why? Because when you're small it's harder to get your hands on high-quality marketing support and information.

I'm an MPA with more than 20 years of training, teaching, and executive experience in leadership, project management, and digital marketing.

In a previous life, I led large-scale public sector projects for the City of Portland, affecting more than 50,000 businesses. ... Including boosting web traffic by 250%!

Today, I pour my heart and soul into Women Conquer Business. I am 100% THAT marketing nerd who just plain loves helping people solve their hairiest problems.

In summary: I am an uber-nerd who loves dad jokes and helping leaders find more joy in their work.

I am approachable, I am a goofball, and I swear on my right eyeball that I will NEVER get judgy or sanctimonious on you.

No matter how "simple" your issue may be, or how long you've struggled to conquer it.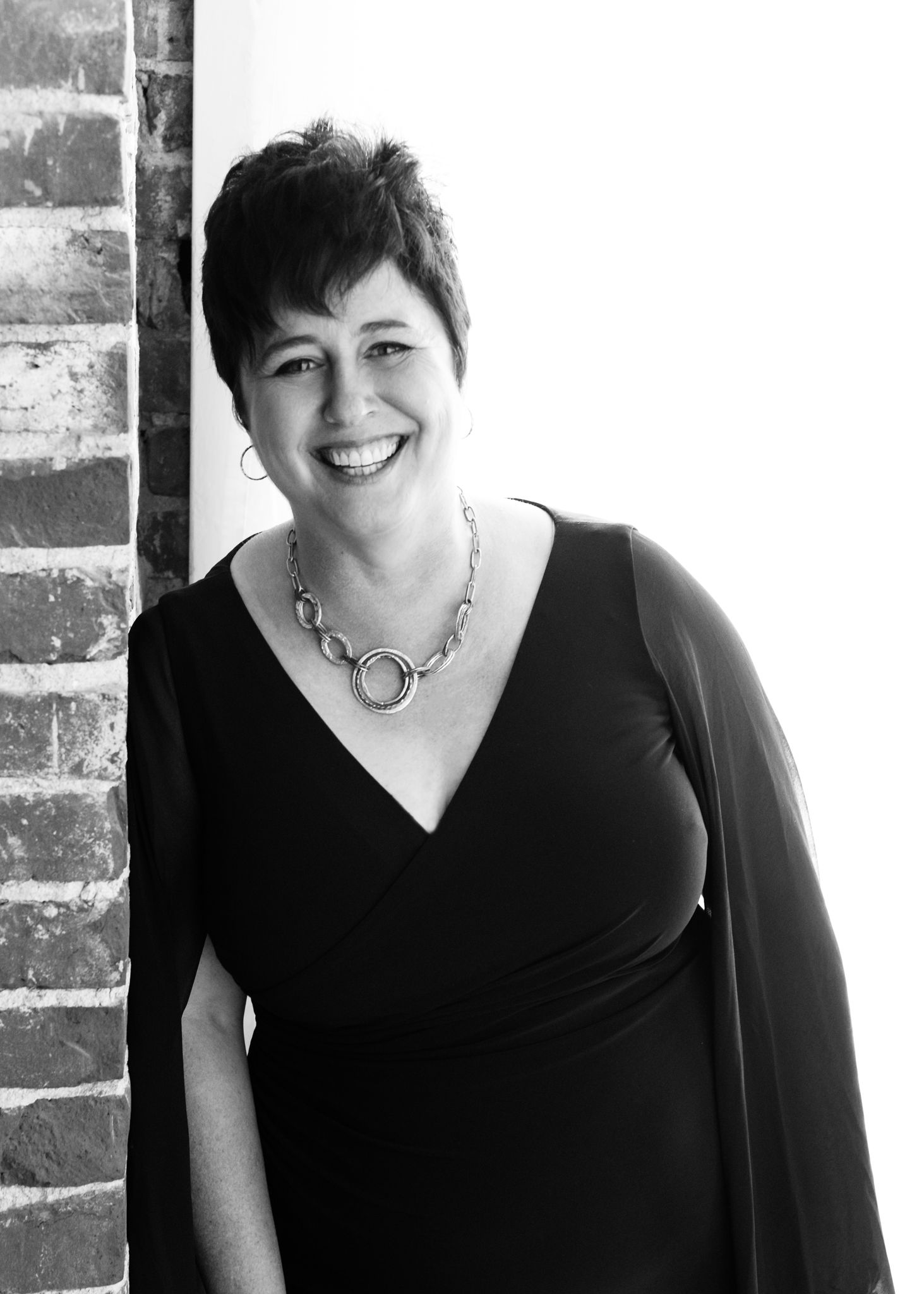 Jen McFarland, MPA
Empathic Marketing Expert
Empty space, drag to resize
easy payment options
Join the Strategic Marketing Membership
Monthly Events
✅ 1 Group Coaching call
✅ 1 Group Co-working session
✅ 1 Marketing Deep Dive Training
✅ 1 Marketing Shortcuts Training + Exercises

Access to All Courses & Resources
✅ Access to 20+ courses
✅ Resource Library with 15+ resources
Annual Plan
$470
/yr.
Best Deal! Save $94 with an annual membership.
Our Secret Sauce
Teaching Essential Marketing Concepts Simply, Making Them Accessible and Doable.
Increased Visibility
Ready to be seen and heard? You're in the right place.
Attract Targeted Leads
Snag leads-attracting marketing strategies so you find not just ANY people... YOUR people.
Time-Saving Frameworks
Learn shortcuts that help to see (and act!) like a marketer.
Marketing Fundamentals
Get the digital marketing roadmap EVERY service-based business owner needs to get ahead.
Community
Monthly Ask-Me-Anything sessions, course discussions, and members-only online community.
Empty space, drag to resize
You Get Everything: Marketing Classes & Events
\Learnworlds\Codeneurons\Pages\ZoneRenderers\CourseCards
See What People Say
Jen is a REAL wizard and super-shero! With a heart of gold and ears like radar, she listened with intent to my needs and concerns. Jen then crafted a system that works for me and my current capabilities with a mindset for business expansion. She found and consolidated the right tools and programs that make my life easier and more effective. From Facebook to finances and everything between, Jen knows her stuff. Get the right person the first time around, hire her!
Loni Langdon, All Equines Bodywork
Jen not only helped me get clear on my vision, she helped me take my business to the next level. She is so incredibly resourceful and found tools that were the perfect fit for my business. I can't begin to describe how spot-on Jen's guidance is. She heard what my needs were and then, not only did she meet those needs, but she gave my business the turbo boost it needed. Jen is super easy to work with and I'm so grateful I found her.
Allison Kinnear, Allison Kinnear Coaching
Jen McFarland is the best combination I have seen since 1991, of high-level marketing operations guidance involving leadership, empathy, knowledge-prowess, and connections. As an entrepreneur and visionary, these four components are critical to the proper functioning of your marketing both online/technology-wise as well as offline. She not only leads you but demonstrates how your leadership in your style can radically shift the future of your business and marketing in a strong positive direction. Her humble yet clear approach gives you and your team complete confidence that you are in safe hands with the precious asset of your marketing engine. I highly recommend her.
Sunil Bhaskaran, Global Business School
Jen is a real whiz, truly. Identifies problems quickly, works with you to establish a strategy to address them, and generally improves the day-to-day and long-term functionality of your business.
Tanner Campbell, Practical Stoicism
Frequently asked questions
How much does the membership cost?
Our introductory price is $47/mo. or $470/year
What is the membership's cancellation policy?
When you join the Strategic Marketing Membership you are fully protected by our 100% Satisfaction Guarantee. If you don't feel like you've received value and you decide you want to cancel any time within the next 30 days, just let us know and we'll send you a prompt refund. No hassles, headaches or hoops to jump through.

We're confident that you'll find the Strategic Marketing Membership useful, and we won't make you beg or invoke any silly rules or conditions - if you're not satisfied within your first 30 days then we'll refund you without any fuss.

Oh, and we've heard about people who won't let you back into a membership if you leave. That sounds dumb. Come and go as you like.
How often will I receive new content or training materials?
We issue new content twice each month:
Mini-training + work time to create social media and blogging content (we call these marketing shortcuts)
Marketing training on core topics to get more leads, automate your business, and boost visibility
What level of support will I receive from the membership or its leaders?
Everything is taught by our founder, Jen McFarland. You will have direct access to her.
What kind of results have previous members achieved from the membership?
This is a new initiative.

We've received great feedback from everyone who's attended events or taken our courses. Testimonials are from clients or people who've taken courses.
Will I have access to the membership's community or forums?
Yes. The community/forum is built into our platform.

You can ask questions, send messages regarding individual courses, or communicate and network with each other.
We don't do Facebook or LinkedIn groups.

We practice what we teach. We want you engaged in business building, not surfing social.
Are there any prerequisites or requirements for joining the membership?
This membership is for business owners interested in ethically marketing their business.
Can I pay for the membership on a monthly basis or do I have to pay for the full year upfront?
Both options are available. Our introductory price is $47/mo. or $470/year.
Is there a trial period or money-back guarantee?
We're confident that you'll find the Strategic Marketing Membership useful, and we won't make you beg or invoke any silly rules or conditions - if you're not satisfied within your first 30 days then we'll refund you without any fuss.
Empty space, drag to resize