She Podcasts '23 Undeniable Power Pack
Get all the course materials, including ChatGPT prompts, episode title templates, and links to SEO tools.
Confidence-boosting


Podcast SEO

Get all the info from the session in one neat, tidy package.
ChatGPT Prompts
to Speed Creation
We created and tested a few prompts to help you generate show ideas and create an outline.
Click-Inducing
Episode

Title


Templates

Grab these episode title templates based on Jay Shetty's podcast.
Undeniably Awesome Podcast SEO Tools
Give yourself the gift of SEO the easy way. This free pack gives you the tools you need to go a little further with podcast SEO.
Presentation Slides
Download the ShePodcasts presentation deck with all the links and info at your fingertips.
Prompts + Templates
ChatGPT prompts to help you research topics and create episode outlines. Plus, episode title templates and examples.
SEO Tools
Links to Jen's FAVORITE SEO tools to help you research and learn like a pro (almost all of them are completely free).
50% Off for She Podcasts 2023 Attendees
Over 800 sold on Appsumo
Ultimate Podcast Planning Checklist
50% OFF
Great for new shows
(or reviewing an existing show).
Includes planning, strategy, SEO, workflows, and more.
Use promo code SPL
Trusted by the best in small business growth and development 👋 I'm Jen McFarland.
I'm the Founder of Women Conquer Business. We help businesses make exceptional marketing decisions with courses, consulting, and content.

Our focus is on small, service-based businesses. Why? Because when you're small it's harder to get your hands on high-quality marketing support and information.

I'm an MPA with more than 20 years of training, teaching, and executive experience in leadership, project management, and digital marketing.

In a previous life, I led large-scale public sector projects for the City of Portland, affecting more than 50,000 businesses. ... Including boosting web traffic by 250%!

Today, I pour my heart and soul into Women Conquer Business. I am 100% THAT marketing nerd who just plain loves helping people solve their hairiest problems.

In summary: I am an uber-nerd who loves dad jokes and helping leaders find more joy in their work.

I am approachable, I am a goofball, and I swear on my right eyeball that I will NEVER get judgy or sanctimonious on you.

No matter how "simple" your issue may be, or how long you've struggled to conquer it.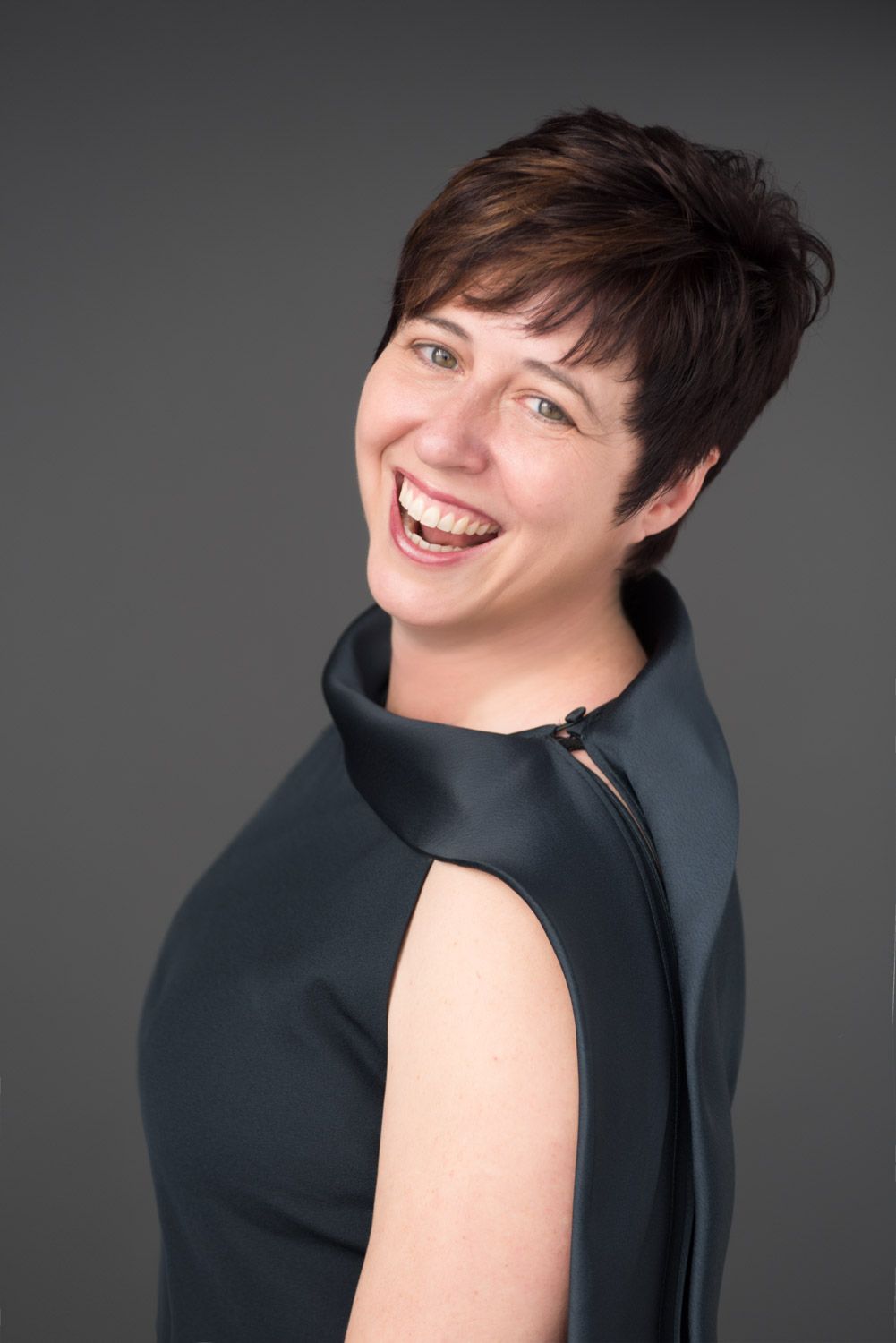 Jen McFarland, MPA
Empathic Marketing Expert